Over 100 years of combined engineering experience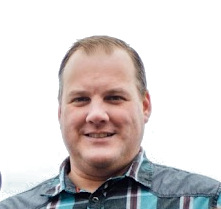 Our engineers are experienced in many facets of engineering, from product development, patent processes, prototyping, research and development, machine design, hydraulics, instruments and controls. We can assist anywhere in the product life cycle from concept to commissioning.
We take on the challenges of engineering difficult projects
We look forward to working with you.
Tracy Vetruba
Senior Controls/Mechanical Engineer
Mission
Our mission is to provide top quality engineering services to our customers, from Concept to Commissioning.
Vision
Our vision is to empower our customers to manufacture great products.